<! width=35%>

Sunday April 10 Social
8:00 am ~ 2:00 pm
(directions)
3928 Greencastle Rd
Burtonsville,MD
Six Courts
(if nobody beats us to them
& the weather is ok)
FREE
(includes balls, courts,
food and drinks)
All Levels, Ages &
Non-Members Welcome

The weather forecast for Sunday Apr 10
was better than Saturday Apr 9 so the
social was changed from Sat to Sun.
Weather was around 50 at 8:00
and 60 at noon?
No rain. Don't remember much wind.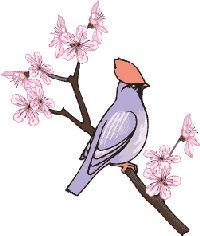 Format:
Play for 30 minutes then get back
in line if others are waiting.
Thank you,
67 attendees
(*=6 didn't play)
Allan?
Jason Aldag 3.0 9:00 am
Lindy Archambeau, 3.5 10:00
Kip Barbee 9:00 am
Jose Bautista*
Jerome Bettis
Rich Blank 8:00
Julian Boyce*
Cyril Bright
John Cannizzo 3.5 - 9:00am
Tony Carey 3.5 9:00AM
Li-Chuan Chen (3.5) 8:00am
David Cockrell
Peter Corran, 3.5, 8:00am
Kim Crawley 9:00 am
John Dixon 3.0 10:00
David Fenner 4.0 10:00am
Marcus Forrester*
Dan Fredman
Robert Friedel 3.0 10:30
George Gillian
Adel Gorden
Jackie Gorinson
Dennis Gotcher 3.0 8:00 a.m.
Ernie Graham 8:00 am
Peter Gray?*
Eliza Green 8:00
Donna Graham Harris*
Bob Hartranft 3.5 9:30
Michael Hsu (3.0) 8:30 am
Tina Hunter
Lisa Ingraham 10:00
Kip James 3.5? 11:00
Yulan Jin 3.0
Charles Johnson
Natalia Kovalskaya 3.0 1:00pm
Elaine Kujawa
Derrick Lewis
Yunling Li 3.5
Rich Majewski* 3.2 8:00
James McNeal 3.5 10:00
Calvin Milton
Asif Mirza
Dave Mount (4.0) 8:00am
Harry Muppamo
John Nicolosi 3.5
Manfred Nusta
Leigh O'Donohue
Dean Ogata
Felix Ogbebar
Pete Panetta 3.4 9:30 am
Carmena Parris 8:00 a.m.
Jean Paul, 09:00 AM
Sandra Peterson
JeanT Pouyes
John Prakash 3.5 9:00 am
Alfred Sesay 8:00 am
Sam Shaibani
Rajnish Sinha 3.5 9:00 am
Jimmy Smith
Bob Somnasri 8:30 a.m.
Floyd Stecker, 3.0, 9:00
Rita Suffness 3.5 10:30
Vincent
Michael Wong 3.0, 8:30 a.m.
William Wong 3.0, 8:30 a.m.
Martin Wuno
Cliff Wynter