<!!!!--#exec cgi="/cgi-bin/Generic/SocialCount4th.pl"-->
Colesville Tennis Ladder
October 11,2008
Social
Fairland Regional Park
3928 Greencastle Road
Burtonsville,MD
8:00 am - 2:00 pm
(Directions )
Six Courts
(if nobody beats us to them)
FREE
(includes food,
drinks, balls, courts)
All Levels, All Ages &
Non-Members Welcome




Proposed Formats of Play:

Play mini-set.
No tiebreak.
First to Four
(40,41,42,43)
Wins.

Please email other suggestions.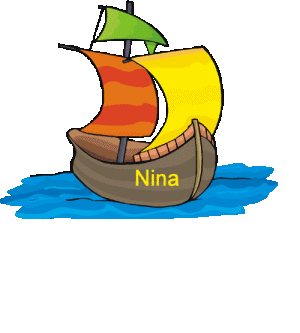 <!img src=http://tennisladders.com/cgi-bin/rand_halloween.pl>


Oct 11 Social
78 played
*=11 didn't play
89 attended
Michele Adams
Joseph Ajayi
Evelyn Avant
Kip Barbee
Bob Bassett
Larry Bivins
Rich Blank
Ken Bransford
Pat Bransford
Cyril Bright
Vinnie Bruce*
Karen Butler
Tony Carey
Mike Chatman
Bob Chen
Li Chen
David Cockrell
Kim Crawley
Jillian DaCosta
Daniel
June Dea
Karen Dunlap
Nate Fleet
Mike Fluharty
Mike Forrest*
George Gillian
Gordon
Dennis Gotcher
Carol Graham
Ernie Graham
Donna Graham-Harris
Brett Hammond
Bob Handranft
Charlie Harris
Lisa Ingraham
Olivia Jackson*
Kip James
Yulan Jin*
Yulan Jin's Son*
Angela Johnson
Emmett Jordan
Masood Khan
Ogie Kurtinis*
Chuck Kurtinitis
Ali Lakhani
Tiros Lee*
Kerry Leifer
Kev Lewis
Allen Lord
Cam MacQueen
Rich Majewski*
Ronnie Mancho*
Shawn Mandaiker
Maritha
Calvin Milton
Abigail Mobit
Durell Mobit
Farshid Moghimi
Michael Morris
Alonzo Neal
John Nicolosi
Lee O'Donahugh
Dean Ogata
Stanley Okumura
Pete Panetta
Rod Peyton
Tre Peyton
Tammy Peyton*
Austin Phaire
Martin Prinz
Bhanu Rajput
Chris Ratnayake
Rodney Rector
Beth Riggs
Sabrina
Mike Schultz*
Sam Shaibani
Dave Shenk
Siafa Sherman
Bob Smith
Elsie Stines
Debra White
Herb White
Verlinda Willis
April Wilma
Michael Wong
William Wong
Pat Yongpradit
Joe Young

If you have suggestions or questions
or would like to Help,
please email, or 301-595-5744 <!/td> <!/tr> <!/table>