Saturday RR Results:

Level
Winner
Finalist
Details Grid
Details Final
&nbsp Women &nbsp
Kim Kweder
Danielle Gourdine
Women
No Final

B
Neil Nayak
Al Greuter
Group 1 , Group 2
Neil Nayak > Al Greuter 6-1 (1 set final)

A
Faustino Sanchez
Greg Rothwell
8am , 10am
Sanchez > Rothwell 6-4,7-6(9-7) – Sunday

8am matches took a lot longer than we thought. We thought they would end at 10am.
Some matches were still going on at 11:00 causing 10am starters to wait more than an hour! Sorry.

Sunday RR Results:
Al Greuter > Terry Henderson 6-0,6-0 in the one and only match.

(Pictures) on (Facebook).
&nbsp
&nbsp- <!span style='font-family:"Comic Sans MS"'>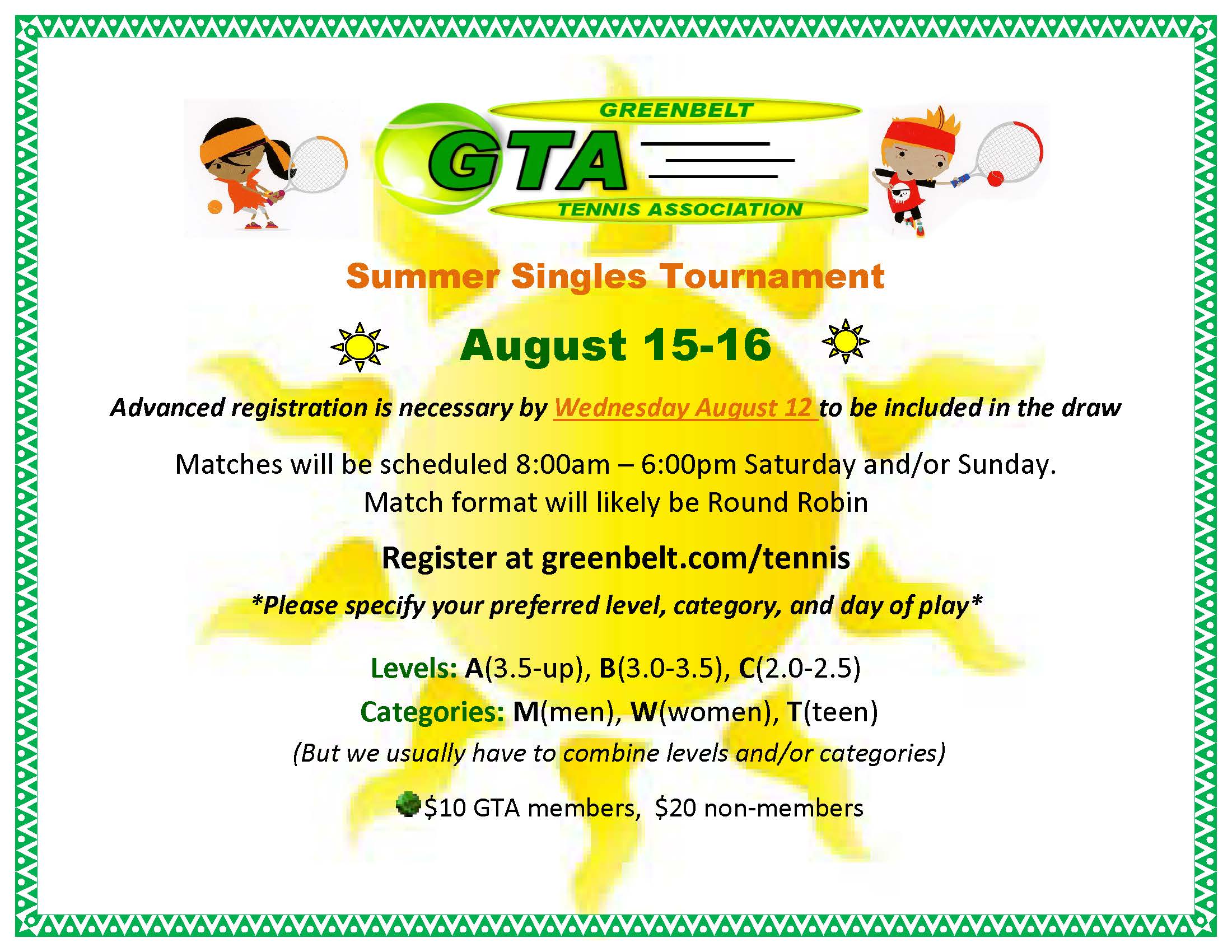 Braden Field Tennis Courts, Greenbelt,MD (Directions)
To register, print and mail in this form: (pdf)
or send (email) or call 301.345.1014 or sign up on this page
You can pay gta@greenbelt.com at (PayPal.com)
$10 GTA members, $20 non-members
For RRs(Round Robins) everybody in your group starts at the same time
You can play in both (Sat & Sun) RRs for the price of one.