<! background=http://www.tennisladders.com/cgi-bin/rand_autumn_background_2.pl><!"#c1c1c1">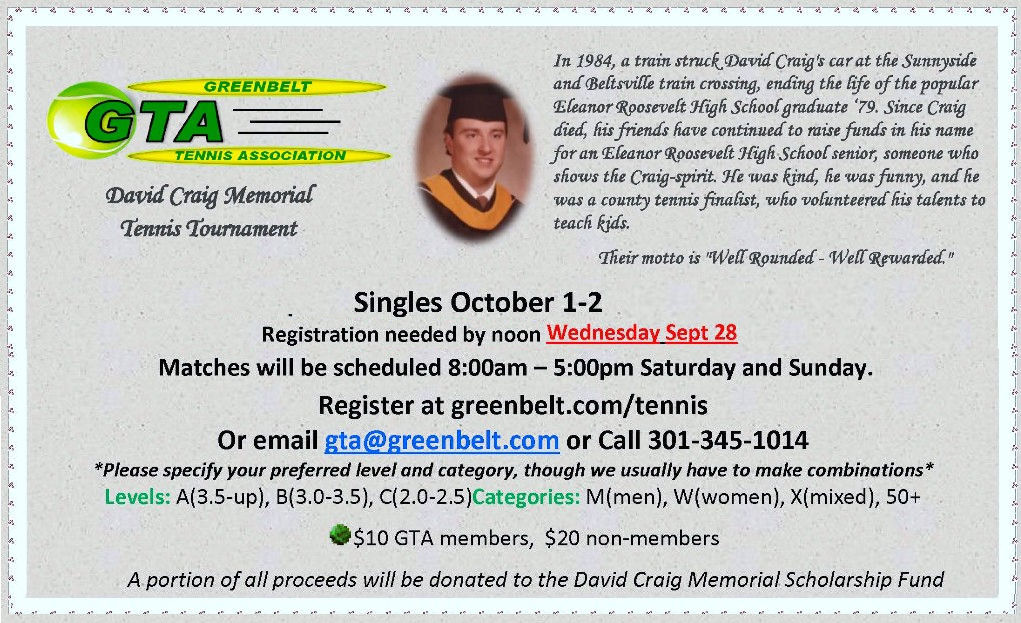 Doubles Results: (Click)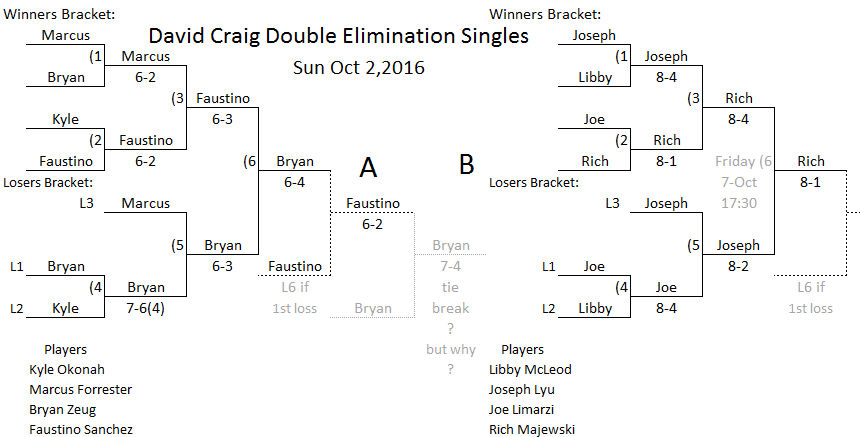 <!background=http://www.tennisladders.com/cgi-bin/rand_autumn_background_2.pl>

For Singles there were two Double Elimination Tournaments with 4 players in "A" and 4 in "B" as shown above.

The A's started around 11:00 am in the Fairland Bubble because the Braden Courts were wet.

The B's start around 12:30 Sunday at the Braden Courts.

A's played "regular first to 6" sets. B's played first to 8 pro sets.

The reason for the difference was that originally there were to be 6 A's but it ended up with 4.

Braden Field Tennis Courts (Directions).

Suggestions,Questions: (email)
Court side cell phone at times: 301-785-0826.