<!!!!--#exec cgi="/cgi-bin/Generic/SocialCount4th.pl"--> Thanks for starting your Labor Day Weekend festivities
in Greenbelt East by playing Doubles Tennis at the annual

Greenbelt Tennis Association
Labor Day Weekend
Tennis Social
Saturday September 5,2009
8:00 am to 3:00 pm
Greenbriar Condominium
Tennis Courts(5)
7600 Hanover Parkway Greenbelt,MD
NOT Braden Field &nbsp in Greenbelt.
NOT Greencastle Rd in Burtonsville. <!b>
( Directions ) <!/b>

FREE
Non-members and spectators came.
We had fresh fruit & drinks
and grilled hamburgers,
hot dogs and corn!
Some brought dishes to share.
Thank you!

Greenbriar has a volleyball court, horseshoe pit and
swimming pool($6) that we could use.

For more information, contact
Emmett Jordan
301-220-1025(h)
240-432-4190(c)
(Emails).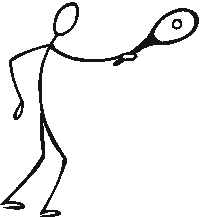 <!t ennis_social.pl>
Thank you
(54?)
Attendees
(* 5 didnít play)

Tony Adams
Joseph Ajayi
Tom Baldino
Sasha Batyrev
Richard Briggs
Tony Carey
Ellen Carter
Jeanette Cartron
Vernon Clayton
Jean Colish
Joe Colish
Teena Crum
Emer Daly
Dennis Dawson
June Dea
Karen Dunlap
Jason Fraley
Emmettís Friend
Greg Gearheart
Adel Gorden
Eliza Green
Charlie* (grill)
Donna Hemans
Alex Hoque
Harry Hu
Lisa Ingraham
Zack Jackson*
(& grandson*)
Ken Jones
Emmett Jordan
Dr.V. Krishnamurthy
Kerry Leifer
Peter Lord
Rich Majewski*
Diana Martin
Horace Martin
Maurice
Farshid Moghimi
Dean Ogata
Stan Okumura
Marlene Paucar
Roberto Paucar
Bhanu Rajput
Rodney Rector
Sherrae Robinson
Alfred Sesay
Pi-hua Shriek
C. Stokes
Danny Weaver
Verlinda Willis
Clifton Wynter
(& family*)
Joe Young
Stan Zirkin